МЕЖДУНАРОДНАЯ КОНФЕРЕНЦИЯ
ТЕОРИЯ МАТЕМАТИЧЕСКОЙ ОПТИМИЗАЦИИ И ИССЛЕДОВАНИЕ ОПЕРАЦИЙ
(MOTOR 2019)
8–12 июля, 2019, Екатеринбург
© alshevskix.livejournal.com
Международная конференция "Теория математической оптимизации и исследование операций" (MOTOR2019) http://motor2019.uran.ru будет проводиться 8-12 июля 2019г. в живописном месте в окрестностях г.Екатеринбурга (Россия), столицы Урала, на границе Европы и Азии.
Цель планируемого научного мероприятия состоит в объединении широкого круга исследователей и специалистов в области актуальных проблем математического программирования, глобальной и дискретной оптимизации, теории вычислительной сложности и комбинаторных алгоритмов, оптимального управления и теории игр, а также практических приложений в исследовании операций, математической экономике и анализе данных.
Отправка тезисов:
15 января, 2019
1 февраля, 2019
Отправка полных статей:
1 февраля, 2019
15 февраля, 2019
Принятие доклада:
15 марта, 2019
Отправка статей в печать:
2 апреля, 2019
Даты конференции:
8-12 июля, 2019
История
Настоящая конференция объединяет четыре известные международные и всероссийские конференции в области оптимизации, исследования операций и приложений, регулярно проводимые на территории Урала, Сибири и Дальнего Востока с середины XX в.
математическое программирование
глобальная оптимизация
целочисленное программирование и комбинаторная оптимизация
вычислительная сложность, приближенные алгоритмы, схемы, оценки, эвристики и метаэвристики
оптимальное управление и теория игр
оптимизация и теория приближений функций
оптимизация в статистическом обучении и анализе данных
приложения в исследовании операций: задачи составления расписаний, маршрутизации, размещения предприятий, упаковки и раскроя, управления производством и т.д.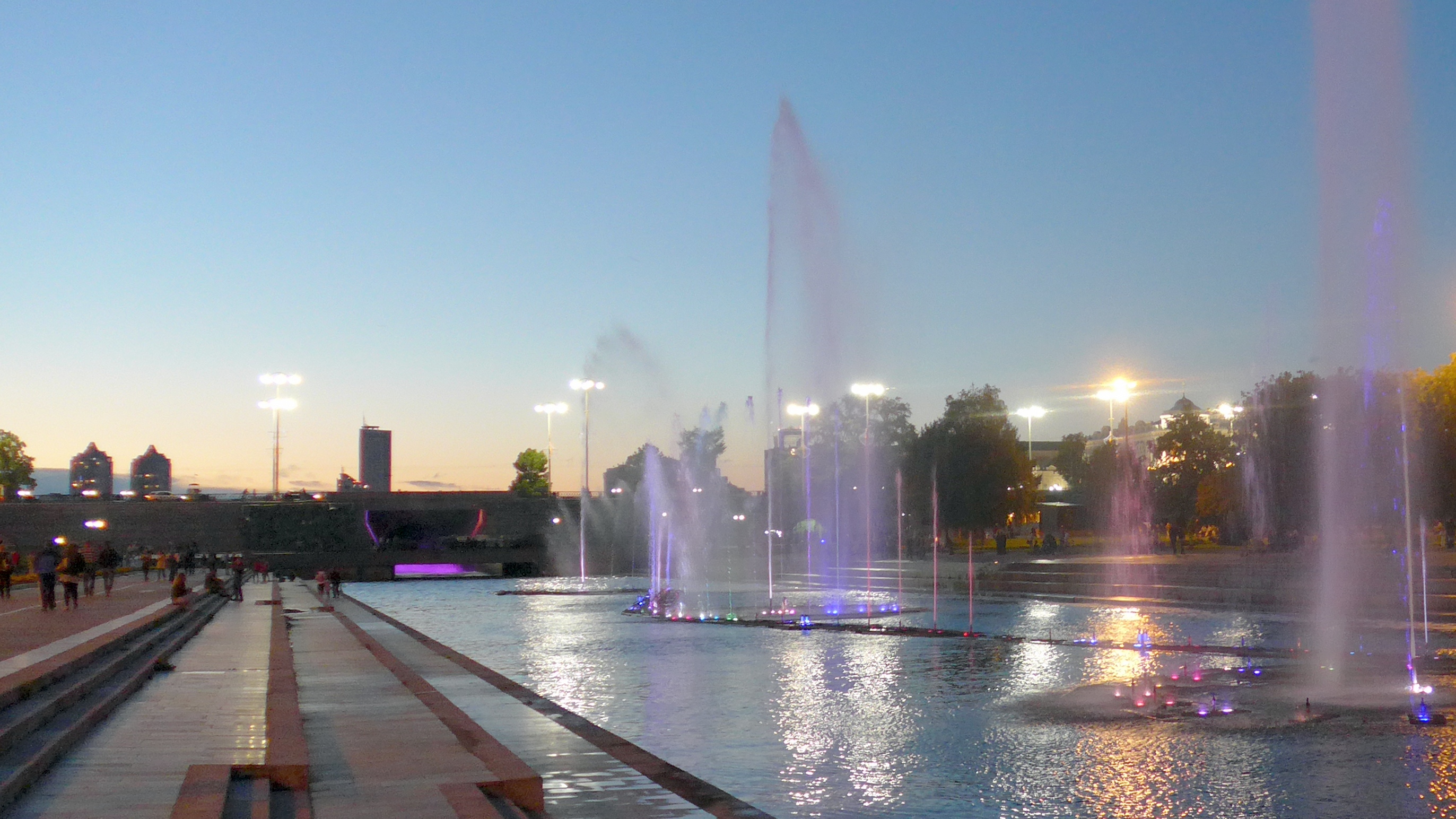 Организаторы конференции
Председатели программного комитета
Профессор Ю.А. Кочетов
Институт математики СО РАН (Россия)
Профессор П.М. Пардалос
Университет Флориды (США)
Профессор РАН М.Ю. Хачай
Институт математики и механики (ИММ) УрО РАН (Россия)
Программный комитет
(to be extended)
Prof. E. Amirgaliev
Suleyman Demirel University, Kazakhstan
Проф. А.С. Антипин
Вычислительный центр им. А.А. Дородницына РАН, Россия
Prof. A. Bagirov
Federation University Australia, Australia
Prof. O. Battaia
ISAE-Supaero, Toulouse, France
Dr. R. van Bevern
Novosibirsk State University, Russia
Акад. В.И. Бердышев
Институт математики и механики им. Н.Н.Красовского УрО РАН, Россия
Проф. В.Л. Береснев
Институт математики имени С.Л. Соболева РАН, Россия
Prof. O. Burdakov
Linköping University, Sweden
Prof. S. Butenko
Texas A&M University, USA
Чл. корр. В.В. Васин
Институт математики и механики им. Н.Н.Красовского УрО РАН, Россия
Проф. Э.Х. Гимади
Институт математики имени С.Л. Соболева РАН, Россия
Проф. А.Ю. Горнов
Институт динамики систем и теории управления имени В.М. Матросова РАН, Россия
Prof. A. Grigoriev
Maastricht University, Netherlands
Prof. T. Davidovic
Mathematical Institute SANU, Serbia
Prof. V. Deineko
Warwick University, GB
Prof. S. Dempe
Freiberg University, Germany
Prof. A. Dolgui
IMT Atlantique, France
Акад. Ю.Г. Евтушенко
Вычислительный центр им. А.А. Дородницына РАН, Россия
Проф. А.В. Еремеев
Омский государственный университет им. Ф.М. Достоевского, Россия
Проф. А.И. Ерзин
Институт математики имени С.Л. Соболева РАН, Россия
Prof. V. Kalashnikov
ITESM, Campus Monterrey, Mexico
Проф. В.А. Калягин
Высшая школа экономики, Россия
Проф. А.В. Кельманов
Институт математики имени С.Л. Соболева РАН, Россия
Проф. А.И. Кибзун
Московский авиационный институт, Россия
Prof. D. (David) Kim
Kennesaw State University, USA
Prof. M.Y. Kovalyov
United Institute of Informatics Problems NASB, Belarus
Проф. И.В. Коннов
Казанский федеральный университет, Россия
Проф. А.В. Кононов
Институт математики имени С.Л. Соболева РАН, Россия
Prof. V. Kotov
Belarusian State University, Belarus
Prof. I. Kotsireas
University of Waterloo, Canada
Проф. А.А. Лазарев
Институт проблем управления им. В.А. Трапезникова РАН, Россия
Prof. V. Levit
Ariel University, Israel
Prof. B. M.T. Lin
National Chiao Tung University, Hsinchu, Taiwan
Чл. корр. Н.Ю. Лукоянов
Институт математики и механики им. Н.Н.Красовского УрО РАН, Россия
Проф. В.В. Мазалов
Институт прикладных математических исследований Карельского научного центра РАН, Россия
Prof. N. Mladenovic
Mathematical Institute SANU, Serbia
Prof. Y. Nikulin
University of Turku, Finland
Проф. Е.А. Нурминский
Дальневосточный федеральный университет, Россия
Проф. Б.Т. Поляк
Институт проблем управления им. В.А. Трапезникова РАН, Россия
Проф. Л.Д. Попов
Институт математики и механики им. Н.Н.Красовского УрО РАН, Россия
Проф. М.А. Посыпкин
Вычислительный центр им. А.А. Дородницына РАН, Россия
Prof. O. Prokopyev
University of Pittsburgh, USA
Проф. А.В. Пяткин
Институт математики имени С.Л. Соболева РАН, Россия
Prof. S. Raha
Indian Institute of Science, India
Акад. К.В. Рудаков
Вычислительный центр им. А.А. Дородницына РАН, Россия
Prof. K. Sabo
University of Osijek, Croatia
Prof. L. Sakalauskas
Univeristy of Vilnius, Lithuania
Проф. Е.С. Семенкин
Сибирский государственный университет науки и технологий им. М.Ф. Решетнева
Prof. Y. Sergeev
University of Calabria, Italy
Prof. N. Shakhlevich
University of Leeds, GB
Prof. A. Sifaleras
University of Macedonia, Greece
Проф. В.Д. Скарин
Институт математики и механики им. Н.Н.Красовского УрО РАН, Россия
Проф. А.С. Стрекаловский
Институт динамики систем и теории управления имени В.М. Матросова РАН, Россия
Prof. V. Strusevich
University of Greenwich, GB
Prof. F. Fomin
University of Bergen, Norway
Проф. О.В. Хамисов
Институт систем энергетики им. Л.А. Мелентьева РАН, Россия
Prof. T. Tchemisova
University of Aveiro, Portugal
Чл. корр. В.Н. Ушаков
Институт математики и механики им. Н.Н.Красовского УрО РАН, Россия
Prof. M. Jacimovic
University of Montenegro, Montenegro
Проф. Д.Н. Гайнанов
Уральский федеральный университет, Россия
А.А. Курочкин
Институт математики имени С.Л. Соболева РАН, Россия
К.С. Кобылкин (пред.)
ИММ УрО РАН
П.А. Кононова
Институт математики им. С.Л. Соболева РАН, Россия
Г.Ф. Корнилова
ИММ УрО РАН
Н.А. Кочетова
Институт математики им. С.Л. Соболева РАН, Россия
Т.В.Медведев
Высшая школа экономики, Россия
Е.Д. Незнахина
ИММ УрО РАН
Ю.Ю. Огородников
ИММ УрО РАН
М.К. Пасынков
ИММ УрО РАН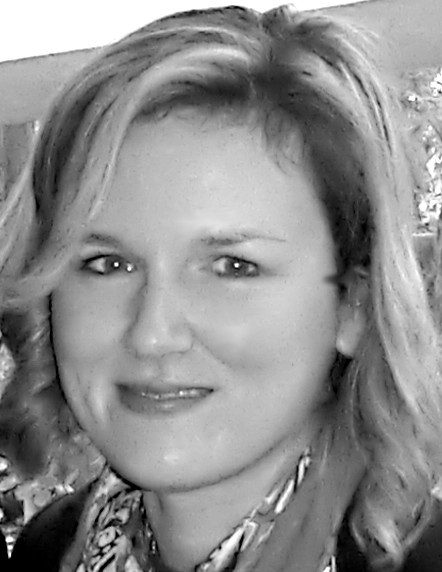 Prof. Olga Battaia
ISAE-Supaero, Toulouse
France
Decision under ignorance: a comparison of existing criteria in a context of linear programming
Abstract: Decision or optimization problems often arise in an uncertain context. Depending on available information, several approaches have been proposed to model this uncertainty. In this talk, we focus on the case of low knowledge on possible states, namely decision under ignorance. In this case the decision-maker is able to give the set of possible values of optimization problem parameters but she/he is not able to differentiate them. We compare a set of criteria that can be used in this case on the example of a linear programming problem and discuss some possible applications.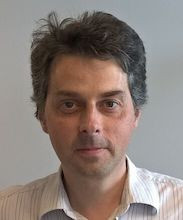 Prof. Christoph Dürr
Sorbonne Université
France
Bijective analysis of online algorithms
Abstract: In the online computing framework the instance arrives in form a request sequence, every request must be served immediately, through a decision, which generates some cost. Think at the paging problem for memory caches. The goal in this research area is to identify the best strategy, also called online algorithm. Classically this is done through the competitive analysis, i.e. the performance of an online algorithm is compared with the optimal offline solution. The goal is to find an algorithm which minimizes this ratio over the worst case instance. You would say that algorithm A is better than algorithm B if it has a smaller ratio. However there are situations where two algorithms have the same ratio, still in practice one is better than the other. So people came up with a different technique to compare online algorithms directly with each other, rather than through the optimal offline solution. The bijective analysis is one of them. I would do a survey on this technique, and talk about a related personal work: Best-of-two-worlds analysis of online search, with Spyros Angelopoulos and Shendan Jin.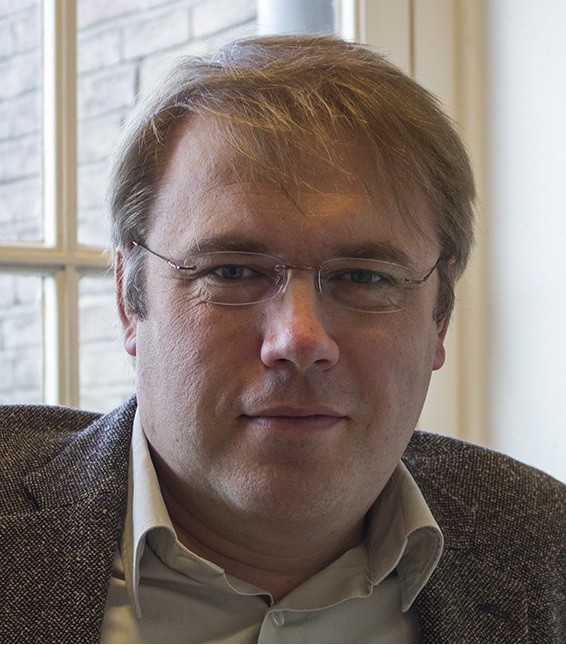 Prof. Alexander Grigoriev
Maastricht University
Netherlands
A survey on possible and impossible attempts to solve the treewidth problem via ILPs
Abstract: We survey a number of integer programming formulations for the pathwidth and for the treewidth problems. The attempts to find good formulations for the problems span the period of 15 years, yet without any true success. Nevertheless, some formulations provide potentially useful frameworks for attacking these notorious problems. Some others are just curious and interesting fruits of mathematical imagination.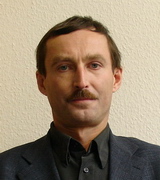 Prof. Mikhail Kovalyov
United Institute of Informatics Problems NASB
Belarus
No-idle scheduling of unit-time jobs with release dates and deadlines on parallel machines
Abstract: While the problem of scheduling unit-time jobs with release dates and deadlines on parallel machines is polynomially solvable via a reduction to the assignment problem, the no-idle requirement destroys this reduction and makes the problem challenging. In the presentation, a number of properties of this problem are reported, and heuristic and optimal algorithms based on these properties are described.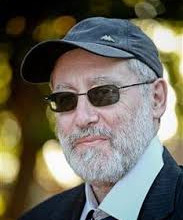 Prof. Vadim Levit
Ariel University
Israel
Critical and Maximum Independent Sets Revisited
Abstract: A set of vertices of a graph is independent if no two its vertices are adjacent. A set is critical if the difference between its size and the size of its neighborhood is maximum. Critical independent sets define an important area of research due to their close relationships with the well-known NP-hard problem of finding a maximum independent set. Actually, every critical independent set is contained in a maximum independent set, while a maximum critical independent set can be found in polynomial time. If S is an independent set such that there is a matching from its neighborhood into S, then it is a crown. It is known that every critical independent set forms a crown. A graph is König-Egerváry if every maximum independent set is a crown. Crowns are also accepted as important tools for fixed parameter tractable problems. For instance, the size of the vertex cover can be substantially reduced by deleting both the vertices of a crown and its neighborhood. In this presentation, we discuss various connections between unions and intersections of maximum (critical) independent sets of graphs, which lead to deeper understanding of crown structures, in general, and König-Egerváry graphs, in particular.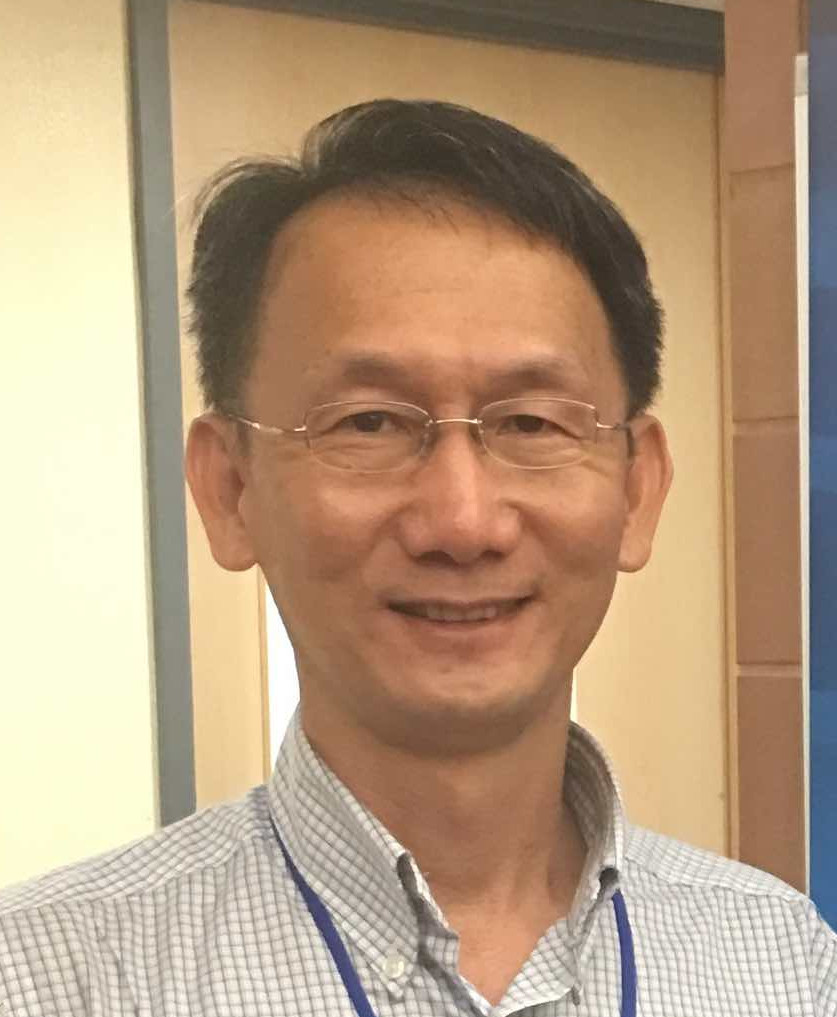 Prof. Bertrand M.T. Lin
National Chiao Tung University, Hsinchu
Taiwan
An Overview of the Relocation Problem
Abstract: The relocation problem is formulated from a municipal redevelopment project in east Boston. In its abstract form, the relocation problem incorporates a generalized resource constraint in which the amount of the resource returned by a completed activity is not necessarily the same as that the activity has acquired for commencing the processing. We will first introduce the connection of the relocation problem to flow shop scheduling. Several traditional scheduling models with the generalized resource constraints have been proposed investigated. We will review existing results, suggest new models and present several open questions.

Prof. Angelo Sifaleras
University of Macedonia
Greece
Exterior Point Simplex-type Algorithms for Linear and Network Optimization Problems
Abstract: Two decades of research led to the development of a number of efficient algorithms that can be classified as exterior point simplex-type. This type of algorithms can cross over the infeasible region of the primal (dual) problem and find an optimal solution reducing the number of iterations needed. Thus, such approaches aim to find an efficient way to get to an optimal basis via a series of infeasible ones. In this lecture, we present the developments in exterior point simplex-type algorithms for linear and network optimization problems, over the recent years. We also present other approaches that, in a similar way, do not preserve primal or dual feasibility at each iteration such as the monotonic build-up Simplex algorithms and the criss-cross methods, and also discuss some open research problems.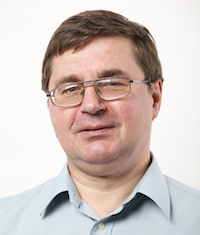 Prof. Vitaly Strusevich
University of Greenwich
United Kingdom
Design of Fully-Polynomial Approximation Schemes for Non-linear Boolean Programming Problems
Abstract: The talk is aimed at describing various techniques used for designing fully-polynomial approximation schemes (FPTAS) for problems of minimizing and maximizing non-linear non-separable functions of Boolean variables, either with no additional constraints or with linear knapsack constraints. Most of the reported results are on optimizing a special quadratic function known as the half-product, which has numerous scheduling applications. Besides, problems with a more general objective and nested linear constraints are considered and a design of an FPTAS based on the K-approximation calculus is discussed.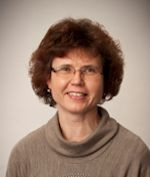 Prof. Natalia Shakhlevich
University of Leeds
United Kingdom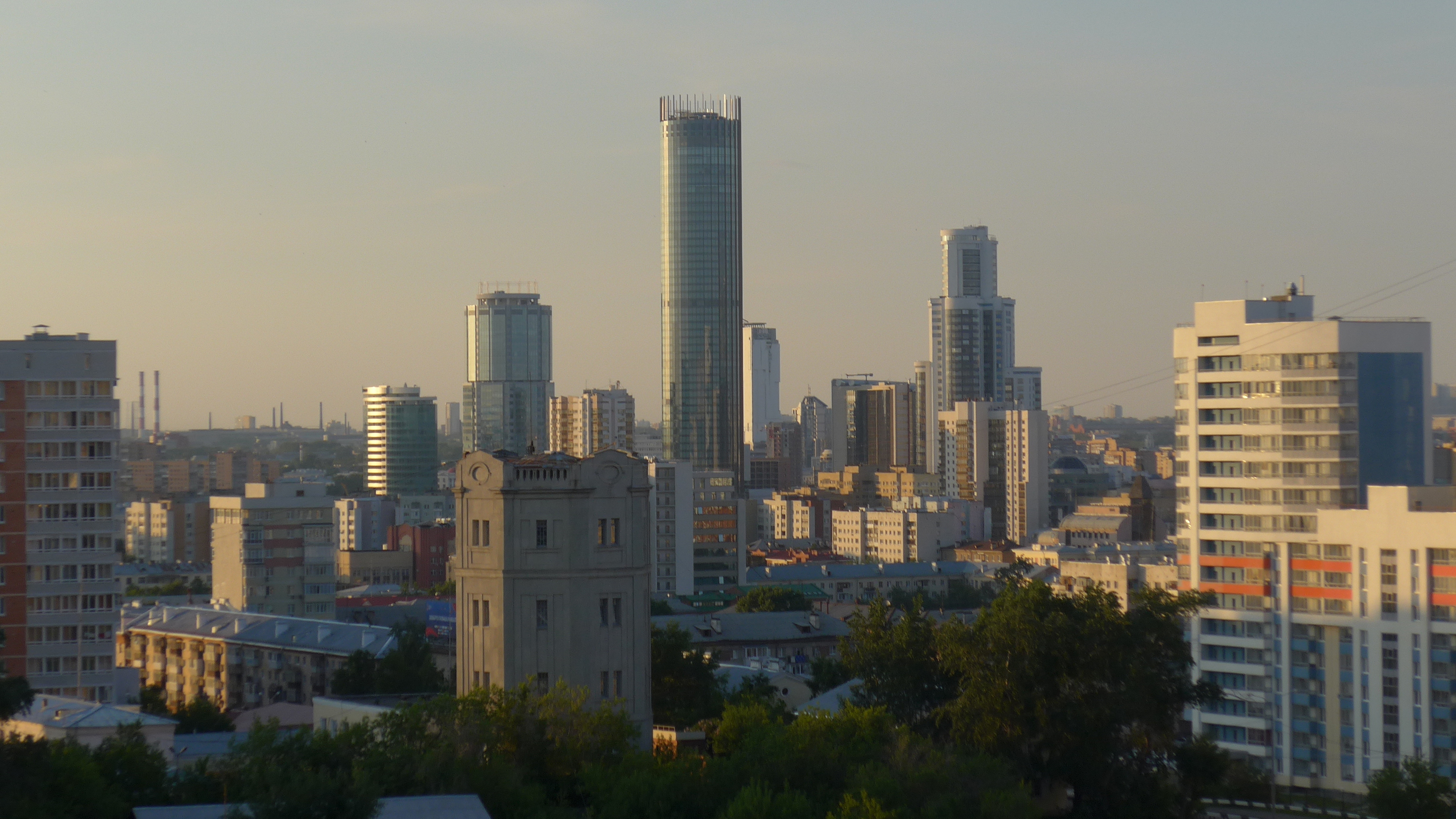 до 1 мая 2019
после 2 мая 2019
Для студентов и аспиратов
50 eur
60 eur
Программа конференции
TBA
Место проведения конференции
Конференция будет проводиться в живописном месте недалеко от города Екатеринбурга, находящегося на границе Европы и Азии.